'Discography' is a series originating at Roadrunner UK that interviews an artist going album-by-album through their catalog. While Soulfly were in the UK at the start of their 9-week touring assault throughout Europe, RR UK caught up with frontman Max Cavalera to talk about the band's discography.

Yesterday we posted Max's account of Soulfly's 1998 self-titled debut, and today we've got Cavalera discussing the band's sophomore album, Primitive:

"Primitive was a guest album! I still don't know how I pulled all these people together. We had so many people on that one album, and they all flew in for it.




"Sean Lennon stayed at my house for five days to record one song. We went out to the desert – he'd never been in the desert before – and went off-road driving with him. We wrote the beginning of the song ('Son Song') in the middle of the desert with acoustic guitars, his part was more like a rock part. We did our parts in the studio.

"The album was recorded in Mesa, which is a fucked-up suburb of Phoenix. It's a 'white-power' place, everyone is either a redneck or a recovering drug addict- that's the vibe of the place. We had a motorhome parked in front of the studio, that was where we hung out the whole time.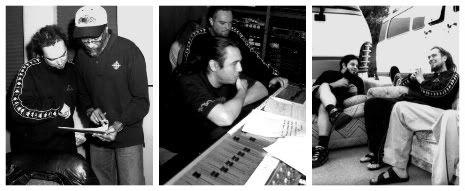 "On the song 'Mulambo' – which has about a hundred people singing the chorus – we had so many friends come down we had to record in a parking lot behind the studio!"

Click here to continue reading Max's entire reflection on Soulfly's Primitive release...