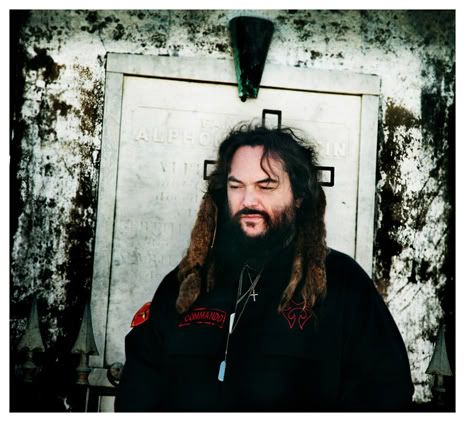 The new issue of Rock Sound that hit the streets this week features Soulfly's mainman Max Cavalera, and in his interview with the magazine Max went on to describe the forthcoming album Omen as Soulfly's "most violent" yet. The feature is now available online for your reading pleasure, so click the link to read all about the unrelenting aggression of the seventh album.

On a different note, we're having a massive sale at the band's merch store right now to move out all of the shirts, sweaters, etc. for Conquer and make way for Omen. Hit up the store right now to get 38-69% off all merch! T-shirts are going for $5-10, sweatshirts are only $15, etc.!

Finally, I wanted to take a moment to highlight an awesome new feature of the site that I forgot to mention in the welcome post. For the first time ever, you are now able to subscribe to the Official Website News Feed! With this installed, Soulfly fans will now be able to stay up-to-date on Soulfly news even when you forget to come to the site. SUBSCRIBE NOW and you will automatically be notified about all news that is posted here from the comfort of your very own bookmark toolbar/Google Reader/etc.!